We Put The Focus Back on Exceptional Service
Mission Statement
Our main mission is to install the best roof possible in every situation. We pride ourselves on developing a long-term working relationship with each property owner to make sure that the selected roof system is a good fit. For this reason, Guardian Contracting has selected a number of quality roofing systems which will meet the varied roofing needs in today environment. Along with choosing the best possible products, all of our roofing specialists are carefully trained to provide the best possible workmanship every time.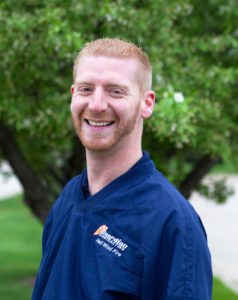 GABE BOSMA
Owner, Operator
Our staff brings you over 32 years of roofing experience. Everyone from management to service welcomes you to Guardian Roofing. Our staff has attended schools, seminars and on-site training sessions in each system we install. Through our associations and our own research, we stay informed of new concepts, systems and technological advances in the industry.
Valued Brands
We work with the most trusted brands in the industry to provide you with the highest level of customer satisfaction.